Mountain Biking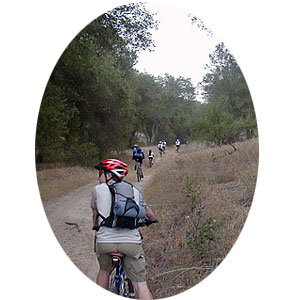 is a great way to enjoy the outdoors while exercising and having fun at the same time. This site explores bike trails primarily in Southern California but also explores other areas of the West.
I've tried through the descriptions and photos to give you an introduction to the trails but the old saying is "seeing is believing". I hope you enjoy the site and keep checking back as I will be adding new destinations.
And make sure to check out the links page where there are related sites and organizations you can join to contribute to this great sport. And please visit the Biking Gear page where you can learn about the the latest latest biking gear that's a must for the trails.